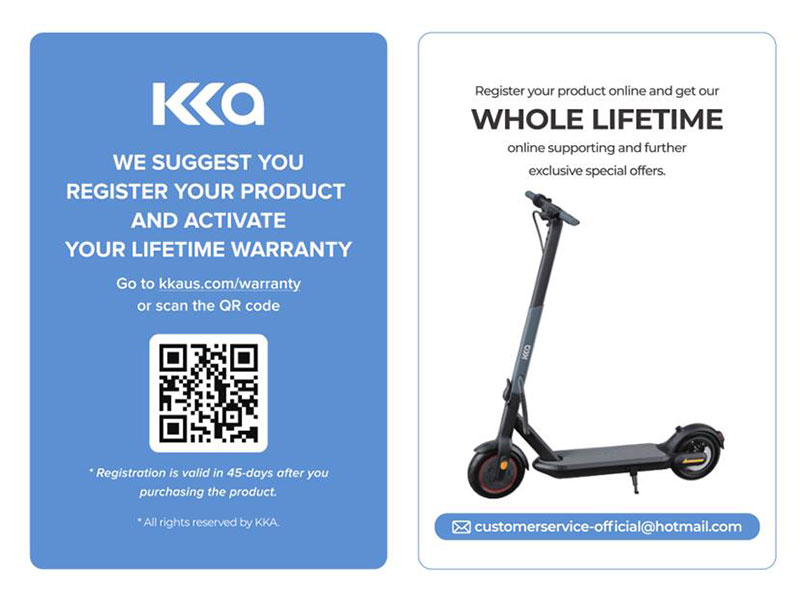 Better Wheels has been dedicated to the production of electric scooters and hoverboards for more than 14 years, offering innovative solutions and advanced manufacturing services for electric scooters, electric skateboards, electric hover shoes, and electric balance bike that are both customized for specific customers, as well as for our own independent brand. Our product quality meets, and exceeds industry quality standards, and as such, we have become a long-term supplier for a number of prominent brands.
KKA Service advantages:
Drop shipping
The most efficient solution for customers which KKA can provide in whole North American markets.
With drop shipping, it is absolute sure that our customers will receive our samples within the shortest time, and quickest confirmation of receipt to finalise orders. This can help our distributors to shorten the whole process from sample to order, to maximize their benefit and value.
One-stop after-sale service
KKA provide ultimate one-stop after-sale service, we also have well-established and highly-recognized after-sale team in US to better support our distributors. This is not only for customers to solve the trouble back home, but also to help our distributors to save cost on after-sale system.
Three US warehouses for our distributors' business needs:
A. First one is in Tennessee, where 100 containers can be transferred.

B. Second is in Dallas, where is for drop shipping.

C. Third One is in Alabama, where is the after-sale service is.
Why us?

Experienced and professional in design
Our engineering team has extensive design experience, and together with advanced software, quickly and easily provides design drawings for customers, ensuring we easily meet customer demands, no matter how varied. Combined with more than a decade of sales experience, we will assist customers not only in production, but also offer product design and improvement services.

Diverse configuration options
We offer a wide selection of raw materials and accessories, allowing us to easily and significantly reduce the time and transportation costs during early production stages, while still meeting all customer requirements.
We strictly control all quality measures to ensure product quality conforms to customer requirements.
Raw material inspection
The specification, model, appearance and number of the raw materials are all tested first. They are then re-checked for their eco-friendly performance and fire rating. Only qualified materials are stored.
Component inspection
We carry out a full inspection on the motor, battery, controller and other components, then carry out a simulation test. Only qualified components are put into storage.
Inspection of semi-finished product
We carry out semi-finished product inspection during each stage of production, ensuring only qualified products enter the next step.
Finished product inspection
All finished products undergo at least 10 minutes of man-machine testing before delivery. Then 3% are tested for fatigue resistance to ensure that all delivered products are qualified.
Our factory is outfitted with a series of manufacturing equipment and several assembly lines, allowing us to control product quality through each step, and supply flexible products and services to meet unique production requirements.
Our clients
America Io hawk
America Sbuike.LLC.
America Boosted Boards